One in four pensioner home residents never goes out, one in seven don't have visitors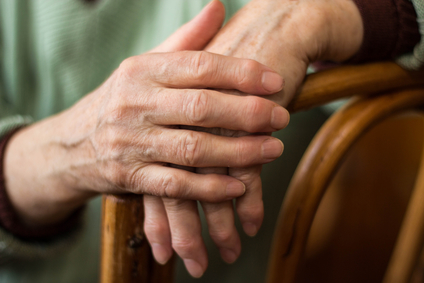 One in four elderly people living in nursing homes say they rarely or never go outside and one in seven never have visitors, according to a new report by the government's socio-economic think-tank SCP.
In total some 117,000 people live in residential care, of whom 60% are women over the age of 80. The average age of nursing home residents is 87.
Almost all have some form of physical handicap and 40% are suffering from some form of dementia, the researchers said.
Two-thirds of them have regular visitors, usually their partner, children or grandchildren. However, around a quarter say they never or rarely go out, even though half of them would like to do so.
In some cases there is no-one to accompany them to a visit to the shops or for a walk, but in many cases they are not fit enough to make the trip, the SCP said.
Living at home
The government is actively trying to encourage more people to live in their own homes for longer and only people with serious health issues are now admitted.
Instead, local councils and insurance companies are responsible for providing them with tailor-made care services.
Later this month the SCP will publish a second report on how residents experience nursing home care.